Jared has a let's play series of Five Night's at Freddy's. After the popularity of Jared's How to make Slender not Scary video, and fan requests asking for him to play FNaF, Jared decided to make a video on it. Jared is known for not being afraid by 'horror' games and rarely is frightened by jump scares. He grew to like this series due to hoe stressful it was, and even admitted to be genuinely be shocked by some of the scares.
Jared has now played all the main series Five Nights at Freddy's games except 4.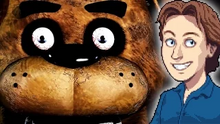 List of Episodes
Edit
Ad blocker interference detected!
Wikia is a free-to-use site that makes money from advertising. We have a modified experience for viewers using ad blockers

Wikia is not accessible if you've made further modifications. Remove the custom ad blocker rule(s) and the page will load as expected.